We Are a Community development association
Jaada is formed to create opportunities for the people of Darsilami, Barianding and Tilibonka Kunda. The intention is to transform the three communities through life changing initiatives . We exist to provide or pioneer quality education, health and agriculture working with our partners and stakeholders to shape services that improve people's livelihood.  At the centre of all this are the people in our community. Jaada has an important role to play in helping to meet objectives that will result in delivering safe and quality education to empower an inclusive healthy community, while ensuring meaningful economic activity through agriculture. Furthermore, Jaada hopes to engage members of these communities in ways in which they can transform their economic realities for personal, communal, and national development
Darsilami: Key Statistics and Relevant Facts
The village of Darsilami1 is situated in the Jokadou District, North Bank Region. The village is predominantly a Mandinka settlement located 47km from Banjul and 6km from Kerewan Town (regional headquarters of the North Bank Region). The village is well known for its salt mining which dates back many decades. Salt mining is a major source of income for women whilst men dominate fishing industry.
Darsilami has a population of 1200 inhabitants whose dominant activity is subsistent farming, salt production and vegetable gardening. Darsilami was known for its agricultural activities as a means of survival strategy and livelihoods, but with the advent of climate change phenomenon, the livelihood activity has been overturned taking a drastic dive thus requiring alternatives for survival.
The key environmental challenges are flooding from tidal movement of the River Gambia, the destruction of mangrove and erosion which result in salt intrusion and destruction of rice fields, siltation as a result of erosion and low bank fish catches. The flooding is exacerbated by seasonal strong surges. With climate change, these phenomena are likely to increase in frequency and severity. It is important to indicate that the rice farmers and salt miners/processors are exclusively women. Reduction in agricultural land has resulted in competition and conflicts among farmers and between farmers and herdsmen
Due to low economic returns from farming, most productive human resources have migrated to urban and diaspora for greener pastures. Although no serious structural and strategic policy action has reduced the spate of migration, the community is making efforts to revive and introduce friendly survival mechanisms to encourage the current generation to adopt farming as a lucrative means of survival. The community is quite aware and as a result is making all efforts to overturn the tidal flow of human resources to better serve their community. Jaajoyi Development Association is sharping and injecting more venom in its canine teeth to better win the battle as one of its core development agendas.
1For purpose of ease and communication, Bariyanding is subsumed into Darsilami community not based on significance or importance, but on official statistics and correspondence. To avoid confusion and discrimination, the community strategically used Jaajoyi Development Association to result the two communities collectively. Jaajoyi is a rice producing basin in Darsilami locxated on the eastern part of the village.
Jaada's Strategy is 'Social Innovation' and this is to recognise that addressing our problems will not be about throwing money at it. We don't look at what we can do more and more, we look at the talent and skills that already exist in our community and find the right mix of know-how and experience from people, community groups and social enterprises that can have much and longer lasting impacts.
Jaada believes in helping up, and not helping out; inspiring and empowering people to get involved and stay involved. By promoting ownership of various projects, it hopes to ensure the people's fidelity and long-term commitment to the community for years to come.
Social innovation is the backbone of our Association and includes:
Alieu Sonko
President
konyanji Manjang
Adviser & Project Taskforce Member
Nfamara Fofana
Adviser
Alhaji Sonko
Secretary
Nuha Manneh
Lead Treasurer
Basutay Manneh
Assistant Treasurer
Baansu Fofana
Auditor
Lolly Fofana
Project Taskforce Member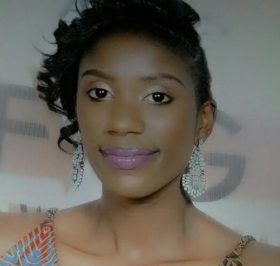 Fatou K. Fofana
Head, Business Development